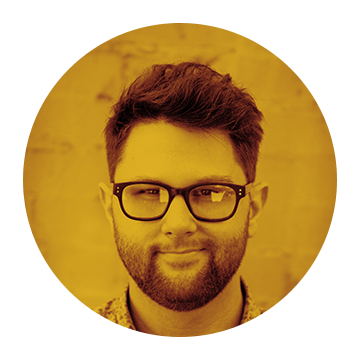 I'm a Graphic Designer & Creative who is instinctively resourceful, generously collaborative, openly idealistic, cheerfully professional, and enthusiastically creative.
I took the scenic route to get to Graphic Design. Out of High School I pursued filmmaking and then shifted to pursuing Commercial Interior Design. While all of this creative soul-searching was going on I always had a relationship with Graphic Design. I took my relationship with Graphic Design to the next level by pursuing a Bachelor's Degree in it. I acquired my Bachelor's Degree in Graphic Design from Full Sail University in 2018. I graduated Valedictorian and was awarded the Advanced Achievement Award, as well as 5 Course Director Awards. It's been a real journey of discovery for me. I have found my creative purpose in Graphic Design, I feel called to it. With Graphic Design, storytelling is at the heart of it.

I strongly believe in giving my work meaning and purpose for existing.

I never do something because it "looks cool" or is "trendy". It's planned and it's purposeful so it can be impactful. For the past 5+ years I have been: a Creative Director for a Ethos Presbyterian Church, doing Freelance Graphic Design, doing Marketing for MATRIX Architects Engineers Planners, Inc., working on creative side projects.